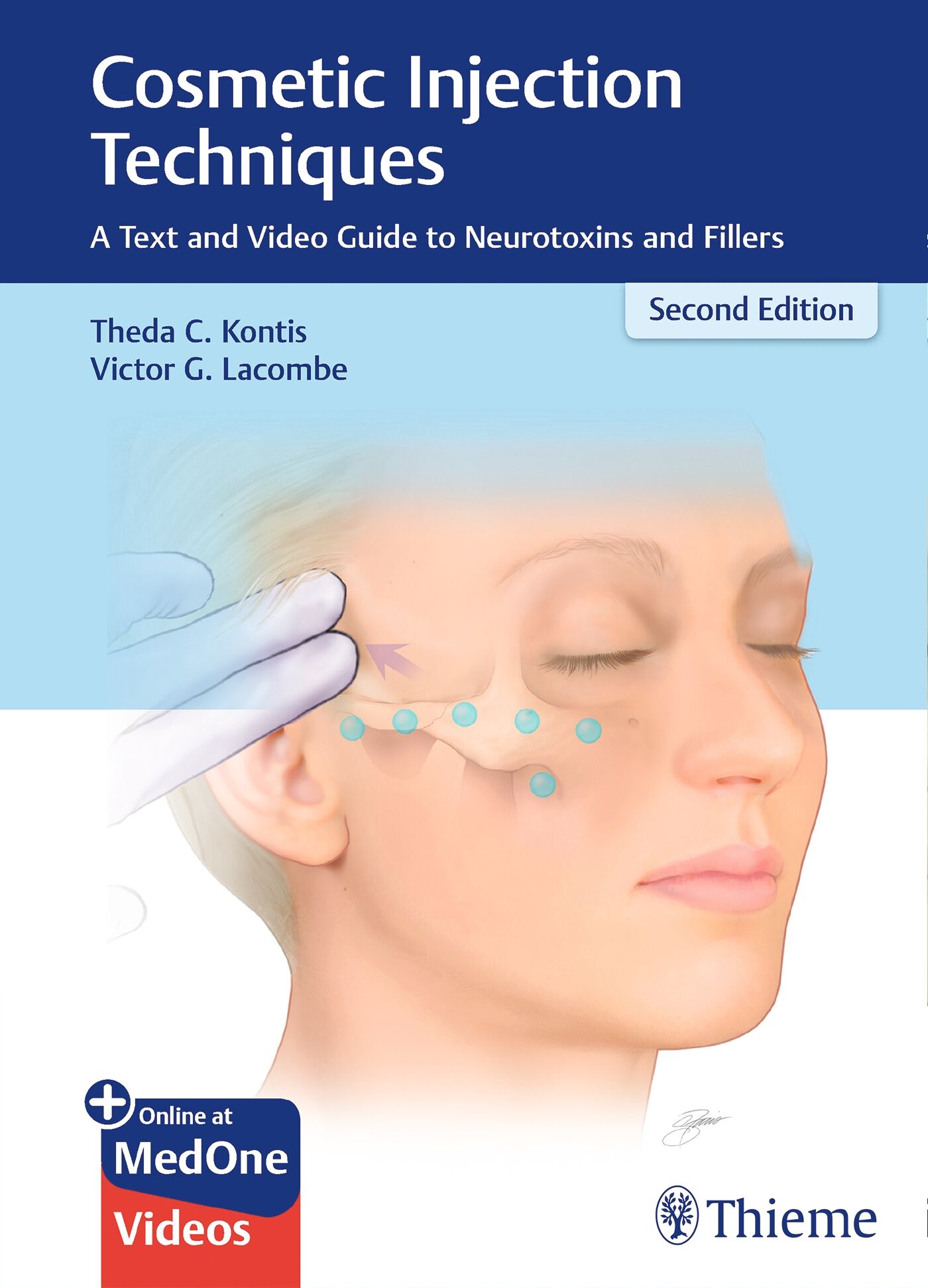 Cosmetic Injection Techniques
A Text and Video Guide to Neurotoxins and Fillers
Edition:

2 2019

Details:

226 pages, 127 ill., Hardback (Thread Stitching)

ISBN:

9781626234574

Media Type:

Book

Language of text:

English
€ 104.99* [D]
€ 108.00* [A]
Product information Cosmetic Injection Techniques
Cosmetic Injection Techniques and the videos that accompany it provide all medical professionals in the field with practical information on how to properly administer neurotoxin and filler injections for conditions. Accessible bestselling guide Full color, detailed illustrations describe key anatomical landmarks and identify exact injection locations A unique rating system for each procedure, enabling injectors to perform techniques appropriate to their skill level Every commonly performed cosmetic injection procedure is covered Online access to videos that demonstrate multiple injection techniques New The extensive videos have been completely updated; many were reshot to be more clear This new edition incorporates recently-released fillers, increased focus on patient consultation, and new chapters on facial feminization and Kybella, fat-cell killing injections,
The quintessential guide to state-of-the-art cosmetic injection approaches, from two renowned experts!
This revised and updated second edition of Cosmetic Injection Techniques: A Text and Video Guide to Neurotoxins and Fillers by esteemed facial plastic surgeons Theda Kontis and Victor Lacombe builds on their bestselling first edition. Content is designed to augment knowledge of beginner injectors and train veteran injectors on how to finesse facial fillers and muscle-relaxing injections. Since publication of the first edition, understanding of the aging face has increased, while the number of non-surgical facial enhancements has continued to skyrocket. The book's primary focus is the improvement of minor facial irregularities and asymmetries using the latest injection procedures.
Divided into six sections and four appendices, the book starts with the patient consultation and concludes with a new section on fat-dissolving techniques using Kybella. The fillers section features new chapters on choosing the right filler, fine lines and skin boosters, the de Maio technique, the mandibular angle, poly-l-lactic acid for the décolleté, and gender-specific injections. All chapters follow a reader-friendly, consistent format with succinct paragraphs covering indications, injection techniques, anatomic considerations, precautions, risks, pearls, illustrations or photos, and additional reading. Select chapters reflect North American techniques utilized by the authors that vary from East Coast to West Coast.
Key Highlights
Precise, full-color illustrations by Sarah Faris afford a detailed look at underlying anatomy
75 superb short video clips narrated by Dr. Kontis provide procedural guidance
A section dedicated to neurotoxin injections details the use of neuromodulators such as Botox and Dysport, with new chapters on neurotoxins for the décolleté and