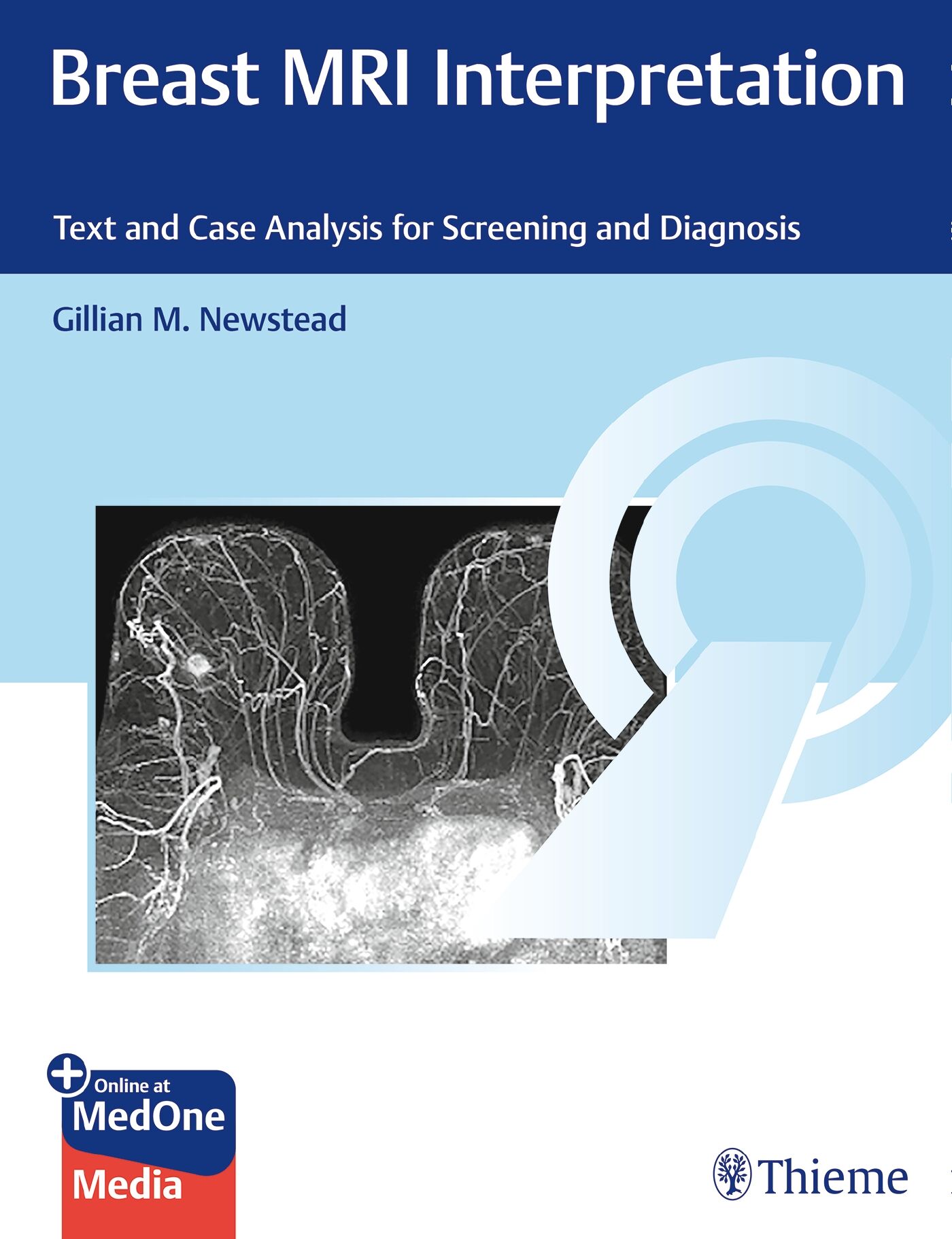 Breast MRI Interpretation
Text and Case Analysis for Screening and Diagnosis
Edition:

1 2021

Details:

350 pages, 3479 ill., Hardback (Thread Stitching)

ISBN:

9781626234673

Media Type:

Book

Language of text:

English
€ 144.99* [D]
€ 149.10* [A]
Product information Breast MRI Interpretation
State-of-the-art resource details effective breast MRI techniques for improved screening and diagnosis
Magnetic resonance imaging (MRI) of the breast has evolved into an important breast cancer screening tool and major advance in women's health. Breast MRI is currently the most sensitive detection technique for both non-invasive and invasive cancers and follow-up in women with a new breast cancer diagnosis. It is increasingly becoming the go-to imaging method for screening women at high and intermediate risk of breast cancer and those with dense breast tissue on mammography. Yet despite its reliability and growing use, many radiologists lack the expertise to accurately perform breast MR image interpretation.
Breast MRI Interpretation: Text and Case Analysis for Screening and Diagnosis by Gillian M. Newstead reflects insights and expertise from one of the leading authorities on breast imaging. The book is a highly practical reference on evaluation and interpretation of breast MR imaging, with discussion of the modality as a screening and diagnostic tool. Topics include image acquisition and interpretation, clinical implementation, managing findings, and overcoming problems.
Key Highlights
About 3,000 illustrations from the University of Chicago including single selected images, side-by-side images at different time points and acquisition parameters, and 3-D images enhance understanding of breast imaging
Discussion of advanced acquisition techniques and future potential applications including non-contrast imaging, quantitative dynamic imaging, and artificial intelligence using advanced computer analytic methods
This remarkable resource streamlines the breast MRI process, enabling radiologists to incorporate this imaging modality into practice, conduct screening and diagnostic exams more efficaciously, and interpret findings accurately.
This book includes complimentary access to a digital copy on https://medone.thieme.com.
Frequently asked questions
What is an e-book?
An e-book is the electronic edition of a printed book that is available as a file.
The content does not differ from the printed edition of the book. Thieme offers electronic books in PDF and EPUB formats.

What formats are there and how do they differ?
Thieme offers electronic books in PDF and EPUB formats.
The PDF format corresponds 1:1 to the printed book and has a fixed page layout. It is therefore ideal for computers, tablets and larger e-readers.
E-books in EPUB format adapt dynamically to the display size of the reading device. It is therefore particularly suitable for smaller devices such as smartphones and small-format tablets and e-readers.
Do I need a special program to open the e-book?
Free reading programs for e-books are available for all operating systems and reading devices: for PDFs, for example, Adobe Acrobat Reader, for EPUBs, for example, Adobe Digital Editions.
How does the download work?
You will find a download link on the order confirmation page and in your order confirmation email. Click on this link to start the download and save the file in a directory of your choice.
Can I read the e-book on multiple devices?
Yes, you can use your e-book on multiple reading devices.
Do I have to be online to read e-books?
No, after downloading to your reading device you can access the e-book offline at any time.
Are Thieme e-books copy-protected?
Yes, e-books are protected by a digital watermark. This means that there are no restrictions for you when using them.
Am I allowed to lend or sell e-books?
E-books are for private use only and may not be lent or sold.
Am I allowed to exchange or return the e-book?
Due to their nature, e-books are not suitable for return. Just like downloads of other electronic files (films, music or software), e-books are excluded from the right of withdrawal. A return or exchange is therefore not possible.