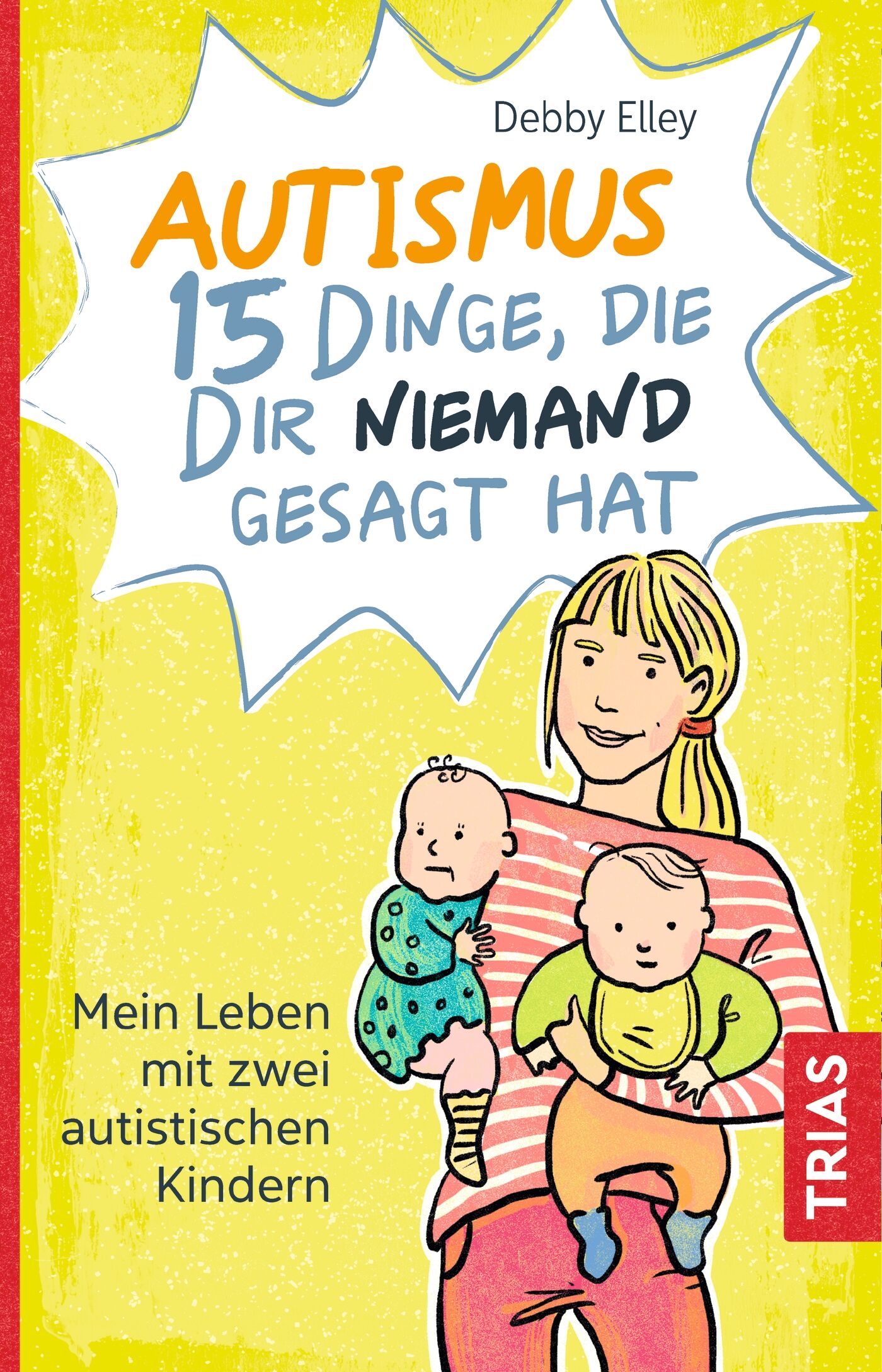 Autismus - 15 Dinge, die dir niemand gesagt hat
Mein Leben mit zwei autistischen Kindern
Edition:

1 2019

Details:

192 pages, Broschiert (KB)

ISBN:

9783432109404

Media Type:

Book

Language of text:

German
Product information Autismus - 15 Dinge, die dir niemand gesagt hat
Glück mit autistischen Kindern - als Eltern Experten werden Wie ist es, eine glückliche und stolze Mutter von autistischen Zwillingen zu sein? Einfach wunderbar! Lernen Sie Alec und Bobby kennen und ihre Mama, die die schönste Liebeserklärung der Welt an sie geschrieben hat. Und gleichzeitig eine Gebrauchsanweisung fürs Leben! Die Elleys wissen am besten, wie man mit allem Alltäglichen durch eine positive Grundeinstellung klarkommt. 15 Dinge, die sie gelernt haben und die Ihnen viele Jahre des Selbsterfahrens schenken - vom kreativen Umgang mit jeglichen Lebenssituationen bis hin zu den Geheimnissen der nonverbalen Kommunikation. Willkommen bei Familie Elley, wo der Himmel immer nah ist, wo die Elternliebe alles möglich macht.
Frequently asked questions
What is an e-book?
An e-book is the electronic edition of a printed book that is available as a file.
The content does not differ from the printed edition of the book. Thieme offers electronic books in PDF and EPUB formats.

What formats are there and how do they differ?
Thieme offers electronic books in PDF and EPUB formats.
The PDF format corresponds 1:1 to the printed book and has a fixed page layout. It is therefore ideal for computers, tablets and larger e-readers.
E-books in EPUB format adapt dynamically to the display size of the reading device. It is therefore particularly suitable for smaller devices such as smartphones and small-format tablets and e-readers.
Do I need a special program to open the e-book?
Free reading programs for e-books are available for all operating systems and reading devices: for PDFs, for example, Adobe Acrobat Reader, for EPUBs, for example, Adobe Digital Editions.
How does the download work?
You will find a download link on the order confirmation page and in your order confirmation email. Click on this link to start the download and save the file in a directory of your choice.
Can I read the e-book on multiple devices?
Yes, you can use your e-book on multiple reading devices.
Do I have to be online to read e-books?
No, after downloading to your reading device you can access the e-book offline at any time.
Are Thieme e-books copy-protected?
Yes, e-books are protected by a digital watermark. This means that there are no restrictions for you when using them.
Am I allowed to lend or sell e-books?
E-books are for private use only and may not be lent or sold.
Am I allowed to exchange or return the e-book?
Due to their nature, e-books are not suitable for return. Just like downloads of other electronic files (films, music or software), e-books are excluded from the right of withdrawal. A return or exchange is therefore not possible.