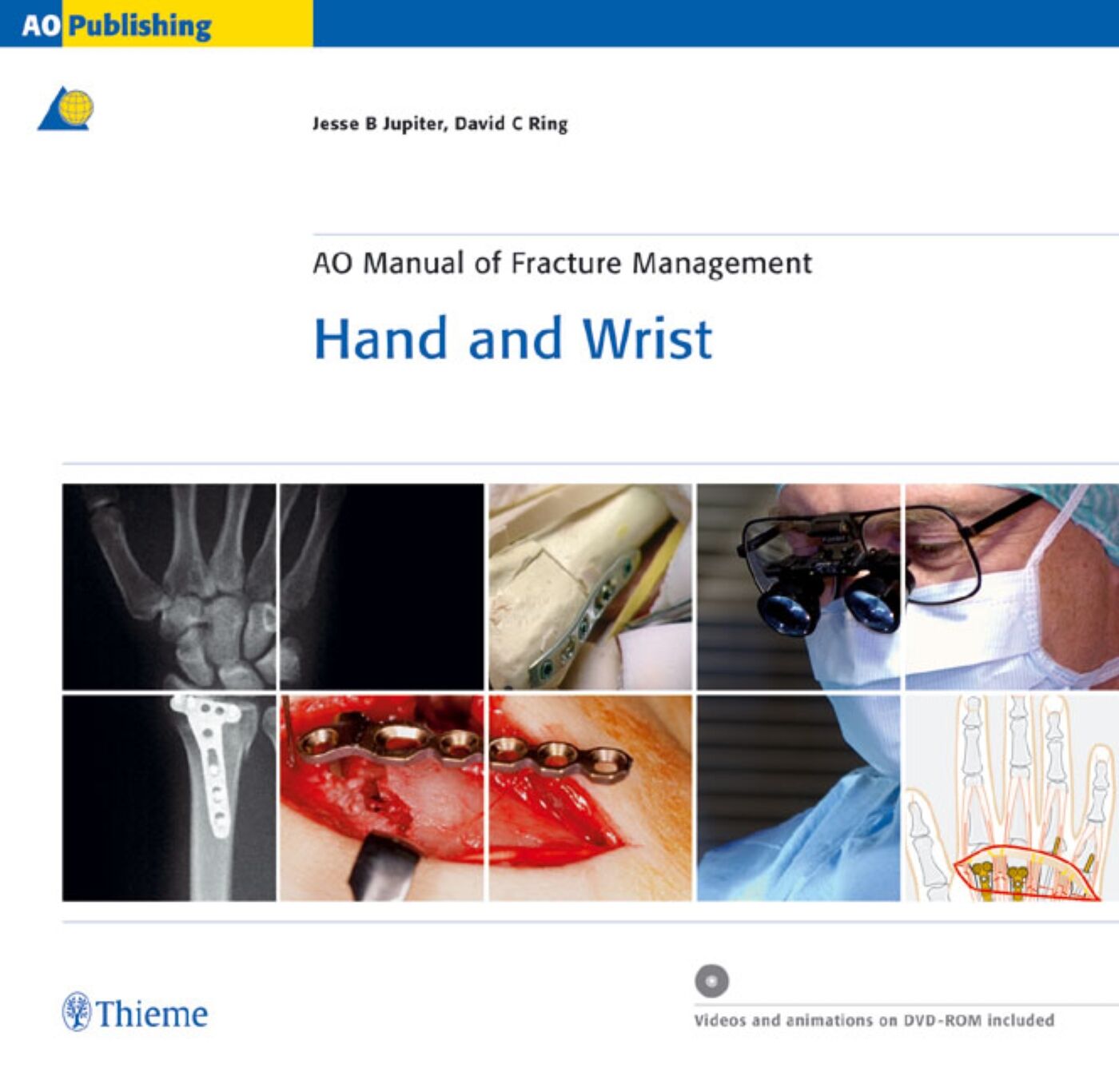 AO Manual of Fracture Management - Hand and Wrist
Edition:

1 2005

Details:

360 pages, Hardback (Thread Stitching)

ISBN:

9783131276117

Media Type:

Book

Language of text:

English
€ 269.99* [D]
€ 277.60* [A]
Product information AO Manual of Fracture Management - Hand and Wrist
Online access to narrated intraoperative videos and animations included!
In the last quarter century, no one has played a stronger role in hand and wrist fracture management, especially using AO principles, than Jesse Jupiter. This long awaited book is the culmination of his work, along with other pioneers in the field, and presents all key developments in biomechanics, design, materials, and state-of-the-art AO techniques.
Organized in a case-based format, the book focuses on fractures of the hand, scaphoid, and distal radius (including soft-tissue injuries). For each case, you'll review patient history, planning, approach, reduction, fixation, and rehabilitation, along with hundreds of full-color illustrations, intraoperative pictures, and x-rays. Online access to videos demonstrating step-by-step intraoperative procedures is included with the book.
Along with detailed surgical techniques, you'll also find a wealth of guidelines on indications, choice of surgical approach, preoperative planning, and postoperative management. This is a book no orthopedic surgeon should be without.